+39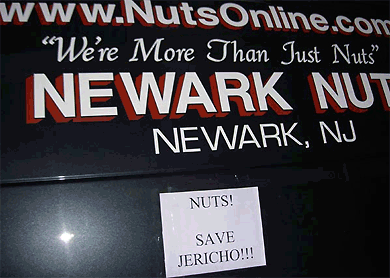 Poppy Sol
didn't raise no fools. Kudos to the
marketing geniuses
behind this one.
Operation: Salami Drop
it's not, but apparently there is more to this symbolic gesture than meets the eye...
Why nuts? In the final episode Jake Green (Skeet Ulrich) borrowed the historic phrase "NUTS" in response to a final offer of surrender from a hostile neighboring town. CBS decided to cancel the show, and fans are uprising to save Jericho by sending, you got it, NUTS to CBS executives.
---
Comments Temporarily Disabled :-(