+27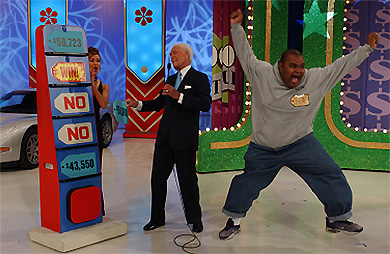 Actually,
my Nana
did (or, at least until I was old enough to go to school). But not a morning went by without the two of us tuning into a showcase showdown. Thanks for the memories, Bob...
Blowing kisses to the camera, Bob Barker signed off on 35 years on "The Price Is Right" and 50 years in daytime TV in the same low-key, genial fashion that made him one of daytime TV's biggest stars.

Barker, who had said before the taping on Wednesday of his final appearance that he would try to act as if it was "just another show," stuck to that promise. He ended the program as he always has, signing off with the words: "Help control the pet population, have your pets spayed or neutered. Goodbye everybody."
---
Comments Temporarily Disabled :-(