+42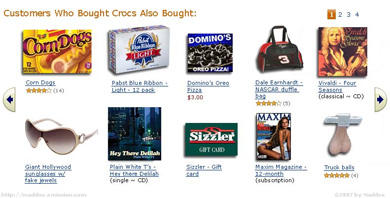 Maddox
serves up a croc of shit...
Before I begin, I should warn you that I know dick about fashion. It's not just a clever title to get your attention, though it's admittedly clever (I'm honest enough to admit when something is brilliant, even when it's my own writing).

You shouldn't read this article if you're a woman with low self-esteem. I don't need my inbox filled with emails from teary-eyed women reaffirming how astute my observations are by shrieking at me for ruining their lives.

Women get away with murder in our society, especially when it comes to the visual pollution they call fashion. So I'm going to do what few people—few men—have ever done by criticizing you. Sure, you may be thinking "but Maddox, people criticize women's fashion all the time!" Yes, but not men, and definitely not badasses like me.... Until now.
---
Comments Temporarily Disabled :-(