-23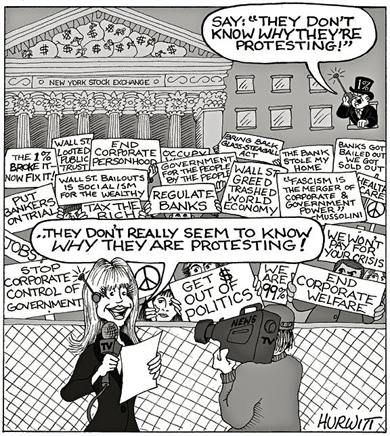 Via
hurwittgraphics.com


-10


+55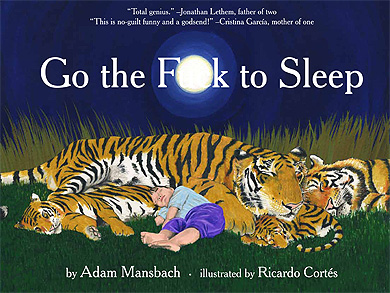 Had to update my list of favorite children's authors this AM...
1.
Adam Mansbach
2.
Shel Silverstein
3.
Judith Schachner


+45


-68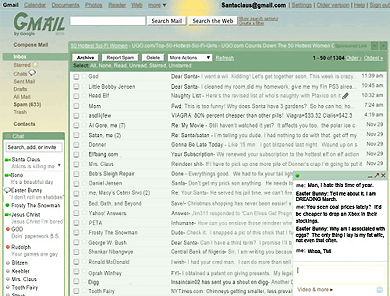 Via
the taco
...


-48


-4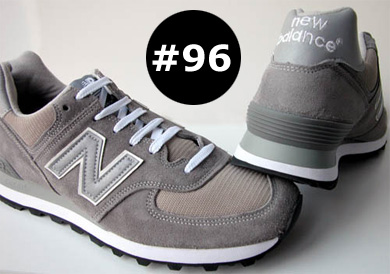 Via
Stuff White People Like
...
Because white tastes in shoes can change so quickly, it's not recommended that you ever talk to a white person about shoes. Over the years they have embraced (and eventually disowned) Uggs, Birkenstocks, Earth Shoes, and most recently Crocs. If it's popular, the chances are that the clock is ticking down to it's imminent doom. One mention of your affinity for selected footwear could undo all of your hard work.

There is, however, one exception: New Balance running shoes. All white people own a pair! Seriously, next time you are at a casual party where guests are encouraged to take off their shoes take a look by the door at the veritable rainbow of New Balance sneakers.


+41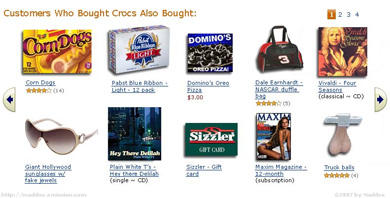 Maddox
serves up a croc of shit...
Before I begin, I should warn you that I know dick about fashion. It's not just a clever title to get your attention, though it's admittedly clever (I'm honest enough to admit when something is brilliant, even when it's my own writing).

You shouldn't read this article if you're a woman with low self-esteem. I don't need my inbox filled with emails from teary-eyed women reaffirming how astute my observations are by shrieking at me for ruining their lives.

Women get away with murder in our society, especially when it comes to the visual pollution they call fashion. So I'm going to do what few people—few men—have ever done by criticizing you. Sure, you may be thinking "but Maddox, people criticize women's fashion all the time!" Yes, but not men, and definitely not badasses like me.... Until now.


-3