+26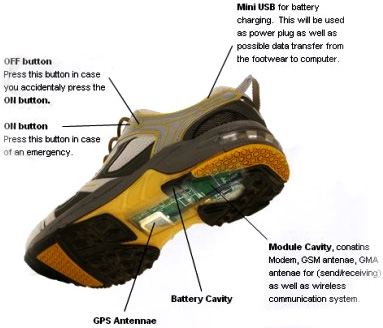 Daniel said he got the idea for the GPS shoes after his eight-year-old son in 2002 was mistakenly listed as missing from school.

"After that incident I began doing research on missing children and I found that this happens mainly with children ages eight, nine, 10 and teens," Daniel, who is based in Miami, Florida, told AFP. "I just kept going with the research until I found a solution."

The solution was a line of men's and women's sneakers in 19 color combinations outfitted with a GPS chip that communicates with four international satellites.

In the event of trouble the wearer can activate the chip by pressing a button on the sneaker for at least six seconds. The emergency signal is then transmitted to a 24-monitoring service that costs 20 dollars a month.

Daniel said once the alarm is raised the monitoring service notifies authorities.
---
Comments Temporarily Disabled :-(