-11
...And
here's what it looks like from the ground up
.


+25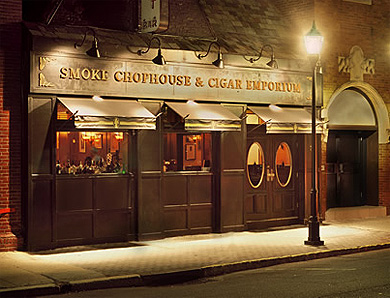 As
@savecolumbuscir
and the Bergen Record (review below) can testify, the
Smoke Chophouse and Cigar Emporium
(grandfathered in after NJ passed the Smoke-Free Air Act) is a breath of fresh air. Just pray you never have to take a shit there...
Ah, the Nineties, when men are men and women smoke cigars, where a neat 21-year old single malt scotch is at home with a rare 42-ounce prime aged porterhouse steak and the Yankee game on the television over the bar is as much a tradition as the tune of "Route 66" emanating from the baby grand in the jazz lounge downstairs.

Enter the 60-seat world of Smoke Chophouse & Cigar Emporium in Englewood. As the name implies, it's a restaurant that encourages smoking, and while the state-of-the-art ventilation system changed the air six times an hour, guests are still saturated with the lingering odor of cigars.


+9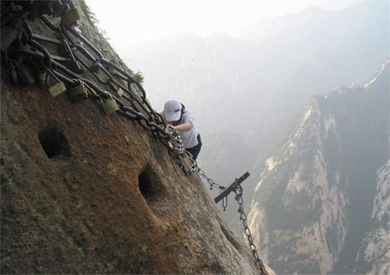 Holy shnikies!
There are few mountain tourist trails as dangerous as the above pictured route on Mt. Hua in China's Shaanxi Province. Not only does much of the trail consist of narrow footpaths and extremely steep staircases, but there are also a few sections where hikers must scale across cliffs on a rusty chain and some foot-sized holes chiseled in the rock. There's even a place where one must descend a 20 meter chain to reach the continuation of the trail!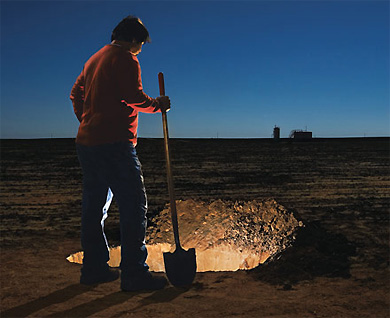 And chances are you'll drown. Link & blockquote via
ubasics.com
...
Ever wondered where you would end up if you started digging straight down. Now we have the answer! Most of the planet is covered in water, so most diggers will dig into some ocean or another. What little land there is is generally not opposite other land. Some of South America and Asia, for instance, are opposite each other, but most Americans will swim in the Indian Ocean.


-15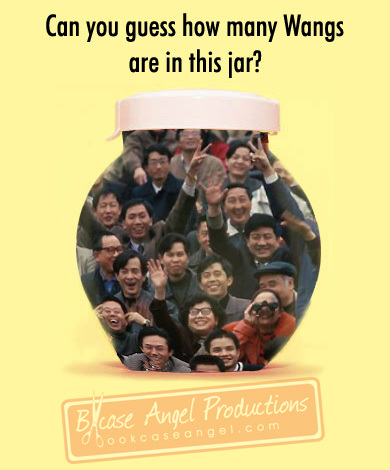 With more than a billion people now sharing just 100 surnames, Chinese authorities are considering a landmark move to try to end the confusion, state media reported Tuesday.

Current Chinese law states that children are only allowed take the surname from either their mother or father, but the lack of variety means there are now 93 million people in China with the family name Wang.


-31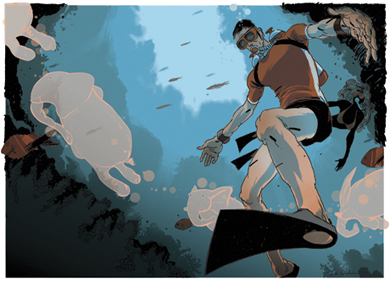 Anybody wanna get
narced
?
The following risky activities, decadent foods, and otherwise foolhardy indulgences are detrimental to your health. You will, however, not perish in vain.


-87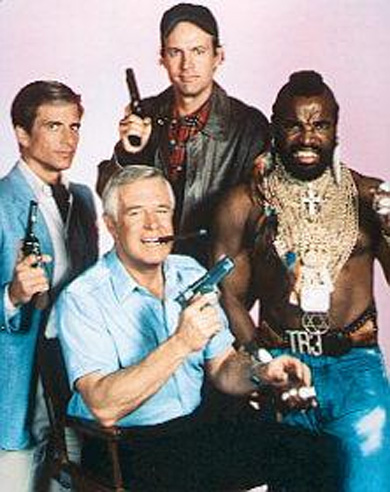 We pity the fool...Link via
Vanity Fair
...
I look over from the couch at the new 19-inch analog TFT-LCD flat-screen monitor delivering an 800-to-1 contrast ratio, 260 cd/m2 brightness, 1280 x 1024 resolution, 170/170-degree viewing angle, and a scanning frequency of 30–81 kHz horizontal and 56–75 Hz vertical, or so I'm told.

What I see are the green hills, blue sky, and stratocumulus and cirrus clouds of the Napa County bitmap landscape called Bliss, the Microsoft Windows XP default desktop wallpaper. It looks like an invitation to suicide on a Sunday afternoon.

"Can you change that thing?"