+68


+1



+62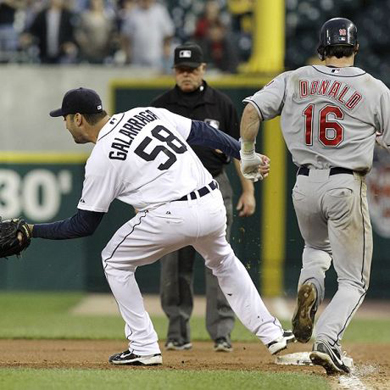 Sorry, Bud. You got it wrong too. If MLB has no issue putting roiders in the books, it shouldn't have an issue w/ overruling a legit perfect game.


-7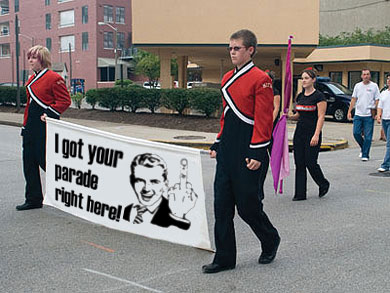 +61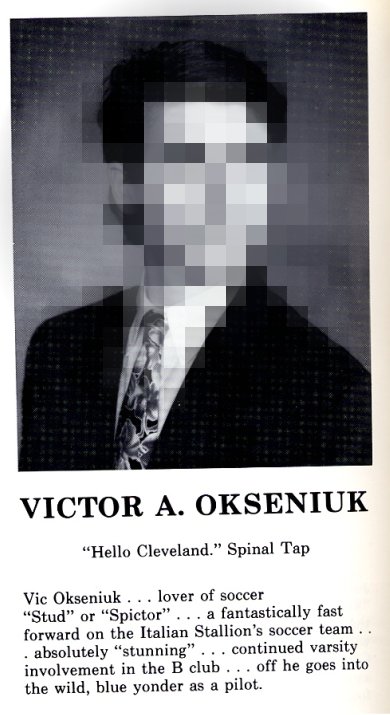 Fact: In 1992, nicknames like "Spictor" (good guy, btw) were so controversial that no one thought twice about it being published in the yearbook.
Recently, a friend/colleague was forced into early retirement for using the word "mammy" while passing a piece of paper to another colleague. I had to look it up myself, but baby boomer's and beyond
know it as the following
.
To be fair, she is old enough to know what she was saying and she was never known for having the greatest filter in or out of the office. But also to be fair, one of her most trusted confidants (25 years and counting) is black and she spent the last 25 years serving an underprivileged, inner-city community for which she truly cared.
I say this: if her accuser really believes she meant prejudice, fine. It sucks we live in the world we live for both the accused and the accuser. But if the accuser used this slip of the tongue to end the career of the accused just because she simply didn't like her? Well, at least I have cleared my conscience, beotch.


-19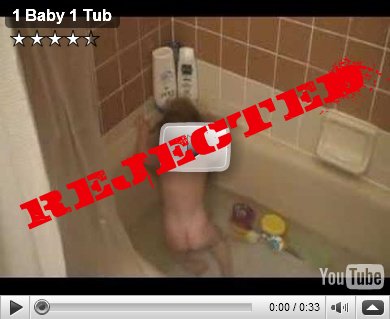 After being up for over a year,
1 Baby 1 Tub
was removed by YouTube/Google, sighting inappropriate content. Theresa seems to think it's the title that raised a brow. I think it's because you see an anaconda sized shit slide outta my 8-month-old daughter's ass 2/3 of the way in. Either way it doesn't matter because the decision was ultimately Google's. But it would have been nice if...

a) I had been notified.

b) I was able to retrieve a copy of the video.

c) I was simply told why without having to slog through the user agreement (which I never did...for the principle of it of course).

d) We weren't talking about a video that been live for over a year averaging a handful of hits an hour.
You guys suck.


+54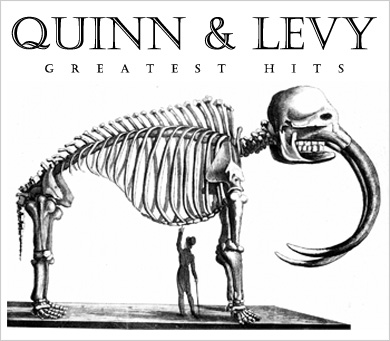 During the fall of 1994, I arrived at St. Edward's Hall for my second tour of duty at
La Salle
. Stashed somewhere between a load of clothes & supplies was my
Nana's
guitar. I had brought it along hoping I'd run into someone who could teach me the basics. A few weeks later, I met Rob Levy, who happened to be fellow psych major & guitar virtuoso. Better yet, his cell (a 20x10 single that later doubled as our studio) was only a few doors down from my own. Rob earned his beer money teaching lessons to students in & around Philly but turned down every dime I had to offer.
Recent events (namely
Fiona's
obsession with music), have inspired me pick up where the two of us had left off (we lost touch soon after graduation in '97). Yo man! If your still out there (or someone you know happens to be reading this),
give me a shout
! I'd love to hear what your up to these days. A few years ago, I converted a few of our demos into MP3 format:
See, also
Postmodern Doodles
.
Last night
she had some questions
She wondered to herself
She said
Hey honey
haven't you thought we had enough
He knew
withheld expression
and wondered to himself
He admits
he's a little afraid
It's been a while since I
spread my wings
to fly

A few days
pass by
She tries to think of something else
Still in love
she cries
The times they spent together
would last with her forever

He found it hard
to be alone
when things weren't looking up
But he'd say
There's always hope
and I hope it finds us
two lovers that had enough
Voices
[Oh] he heard them
But he would never listen to them
No he wouldn't
Voices
Out of nowhere
But he would never listen to a word
they'd say

And he would stay
another day
While thoughts would play
within his mind
With hopes of change
someday
he'd be somewhere

Somewhere he was faceless
Away from the rat race
Somewhere he'd never have to hear
the voices
Faceless
not a player
Somewhere a man can find a thought
of his own

And he would pray
another day
While thoughts would play
within his mind
With hopes of change
someday
he'd be somewhere

Somewhere like tomorrow
Yeah, there was one
But it was gone
and never would be the same
Tomorrow
Maybe another
He could pull himself together
and be someone
[Instrumental]


+24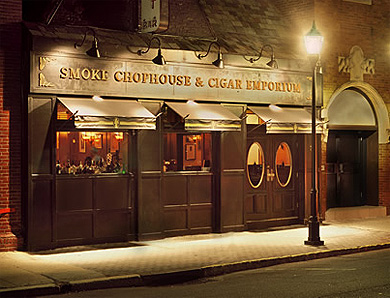 As
@savecolumbuscir
and the Bergen Record (review below) can testify, the
Smoke Chophouse and Cigar Emporium
(grandfathered in after NJ passed the Smoke-Free Air Act) is a breath of fresh air. Just pray you never have to take a shit there...
Ah, the Nineties, when men are men and women smoke cigars, where a neat 21-year old single malt scotch is at home with a rare 42-ounce prime aged porterhouse steak and the Yankee game on the television over the bar is as much a tradition as the tune of "Route 66" emanating from the baby grand in the jazz lounge downstairs.

Enter the 60-seat world of Smoke Chophouse & Cigar Emporium in Englewood. As the name implies, it's a restaurant that encourages smoking, and while the state-of-the-art ventilation system changed the air six times an hour, guests are still saturated with the lingering odor of cigars.


+26
Personally, I'm a fan of all things Philadelphia. I was
born
there. I went to
School
there. Hell, I even lost my virginity there. So, why am I featuring the
web blog of Paul "Fitzy" Fitzgerald
from Billerica, MA? The answer is elementary—I know a lot of "Skankee" fans...and misery loves company.