+13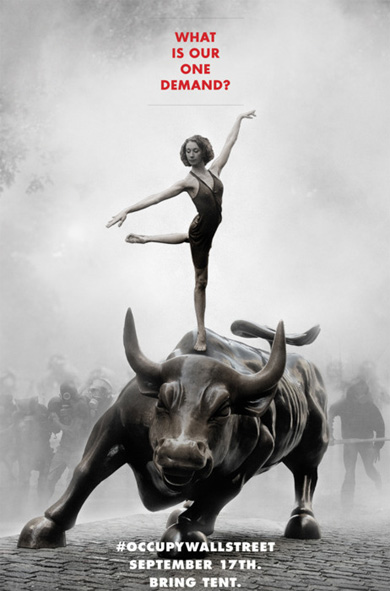 #OCCUPYWALLSTREET
. Some sound advice via
reddit
...
Guys, listen. Here's the deal.

I love you guys with every shred of my hard-left leaning heart. But I think you might be doing something wrong. Here is one thing that can help you.

Tomorrow, wear a polo and khakis

Seriously. polos and khakis. Every time you guys DO finally get some fucking press, it's a scrawny dude with dreads in a ratty t-shirt. You're going big here, dress it. Tomorrow, Polo shirt and Khakis.

Why? Because you need to get the right-leaning equivalent of me on your side. I'm 35 right now. I understand where the hippy thing comes from. I get it as well as a guy who's 65 can. My Counterparts do not. They think you are scummy druggies on welfare and when they see on tv a bunch of people who they think are S.D's on W, they root for the cops to hit you again.

Speaking of the cops, Who do you think they'll mace first? SD's on W, or a guy in khakis and a polo? Seriously, it's fucking cop camouflage. And if they DO come for you. When people at home see PEOPLE THAT LOOK LIKE THEM getting abused by police... That's when shit changes.

Seeing protesters get beat up means nothing because protesters get beat up all the time. Therefore, don't look like a protester! This connects you to the person watching and opens them to your side!

So for serious. Do it. You're almost about to tip this thing over. Polos and khakis. Cop Camo + target audience = Shave, shower and polos and khakis.

TL;DR: Polo shirt and Khakis = dress code for nyc protests tomorrow.

Do it.

Edit: Going to bed soon, one more thing before I turn it over to all of you.

Please spread this as much as you can. Professionalism will help push this thing over the edge. You have labor pushing you. National Media is starting to wake up to you. You're almost there. Keep pushing.

Think: Business Casual Friday. Don't play it up like the Billionaires for healthcare. You're just a guy, going to work in this big office building here.

Even if you don't think that you SHOULD be judged on appearances (which I do agree), You have to realize that you ARE. Fight the appearance fight another day. Polos and khakis.

Do it.



+17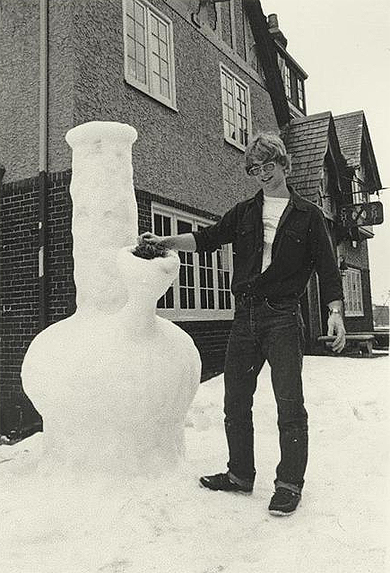 +27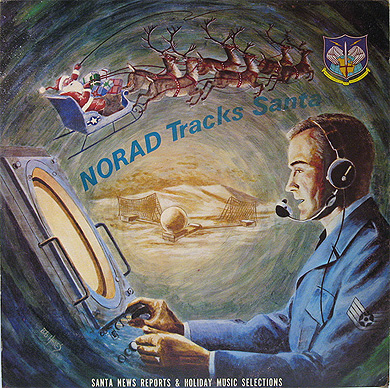 Track Santa via
YouTube
,
Google Earth
,
Google Maps
, and now
Twitter
. Link, blockquote, and sound bite (above) via
NORADsanta.org
...
For more than 50 years, NORAD and its predecessor, the Continental Air Defense Command (CONAD) have tracked Santa's Christmas Eve flight.

The tradition began in 1955 after a Colorado Springs-based Sears Roebuck & Co. advertisement for children to call Santa misprinted the telephone number. Instead of reaching Santa, the phone number put kids through to the CONAD Commander-in-Chief's operations "hotline." The Director of Operations at the time, Colonel Harry Shoup, had his staff check radar for indications of Santa making his way south from the North Pole. Children who called were given updates on his location, and a tradition was born.


-44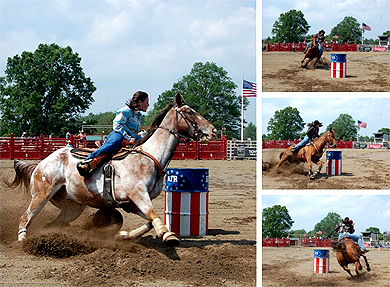 Ona & I tapped into our inner Terry at the 15th annual Montgomery Professional Rodeo and Bullmania at Daube Farms (Montgomery Township, NJ) this past weekend. My camera died before I had a chance to prove it (what I did get I threw into above Mosaic with a little help from
Big Huge Lab's Mosaic Maker
). Have to admit I had a pretty decent time minus the 100 degree weather (according to Terry, that's the only way to see a rodeo). Regardless, we'll both be looking forward to Ona's
mutton busting
debut next year...


-24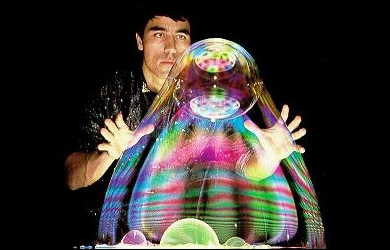 Saw
Fan Fang
on Wealth TV last night. Apparently, he broke the Guinness record (
his thirteenth
) after putting 34 people into a single bubble (not as visually impressive as it sounds, but at this point, I wanted to see what else this guy can do). Turns out, Fang has got himself an
Off Broadway Stage Spectacular
running through Sept. 2. The Off Broadway price isn't so spectacular. But if any of you get a chance to see it, I'd like to hear what you have to say...