+27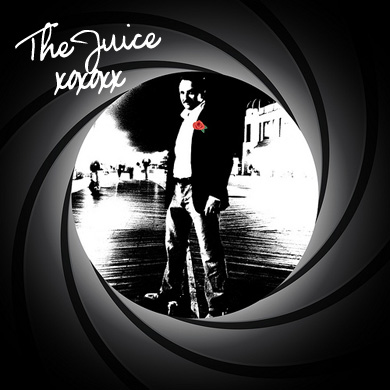 We are JUICED! about this
new & exciting partnership
with Juice Apparel.


+6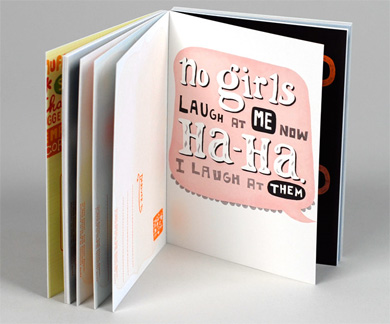 Was hoping for something a bit racier. Link via
linziehunter.co.uk
. Blockquote via
Monster-Munch
...
I had to look at a couple of these before i realised what was going on. And then when i did, i realised there was a genius at work. When Cookie clapped eyes on them he said ... "If spammers hired people to make their spam look like that. Then i'd quite happily subscribe to it!". Do you hear that spammers? It's not the content we object to, it's the graphic design :) I'm pretty sure that this is the only spam on planet earth that you wouldn't mind having framed on your wall.


+24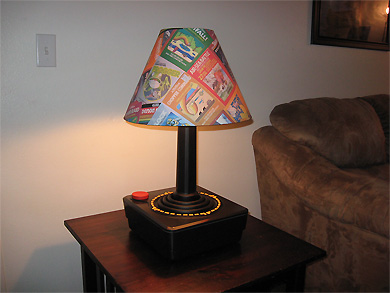 You can have one too!


-7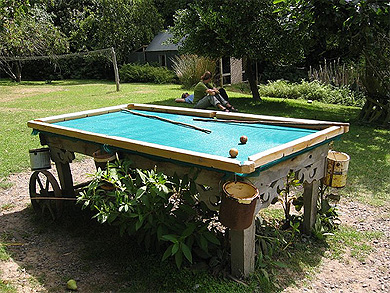 Kiwis are crafty and bumpers are for sissies. Link via
sandwichgirl's photostream
...


-6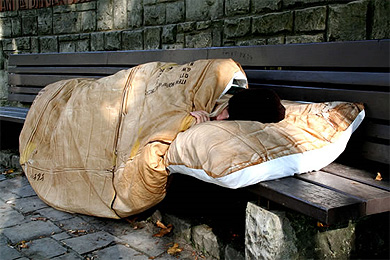 From what I gathered from the babelfish translation, the comforter/pillow case pictured above are part of a Dutch campaign to raise money for the homeless. Link via
snurkbeddengoed.nl
...


+6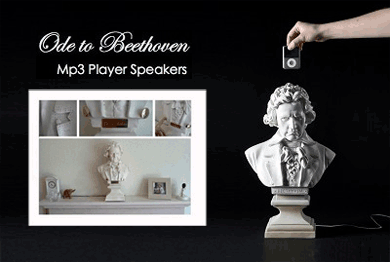 Link via
dezeen.com
...
Fiona Thomson re-visits iconic 19th century forms and adds a modern twist by utilizing simple technologies to create and adapt products for use in the 21st century. Recently unveiled at the New Designers event in London, each of her works cleverly transforms ornamental objects into a functional and useful object.


-17


+15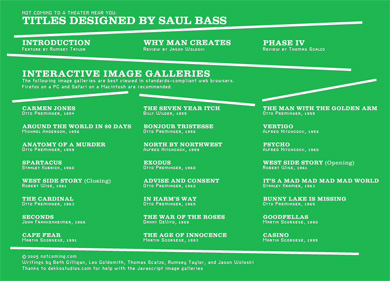 Link & blockquote via
Not Coming to a Theater Near You
. Bass biography via
designmuseum.org
...
One is pressed to cite an example of an active, self-contained, and characteristic credits sequence in film prior to the work of Saul Bass. Undoubtedly, there are examples that presage Bass' pioneering work; namely, the famous final credits of Citizen Kane reprise excerpts from the film, underscoring the footage with actors' names. Likewise, overtures frequently preceded films of the '30s and '40s. Many of these are visually complimented by static credits, and in some cases a montage. And despite these examples, in regard to innovation, renown, and influence, Bass' impact in credits design remains virtually unparalleled, even to this day.


+9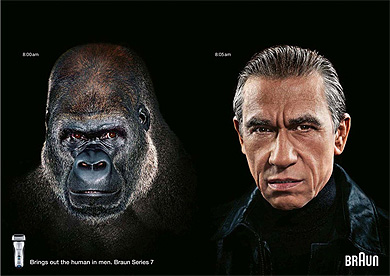 Slick new campaign by BrAun (actually
BBDO Dusseldorf
). Link & blockquote via
Trend Hunter
...
Oh Braun, you had to go and parody the hot issue of evolution to sell your shaving machines, didn't you? Well, as we have learned from numerous campaigns, a controversial ad is a good ad, no matter how many people it offends.


-6
Meet Donnie Hoyle, the
Antiross
. Other installments include:
Volume 1: Distort, Warp, & Layer Effects
&
Volume 2: Covering Your Mistakes
Hi. My name is Donnie and you suck at Photoshop big time...
<< Newer Entries
Older Entries >>