+12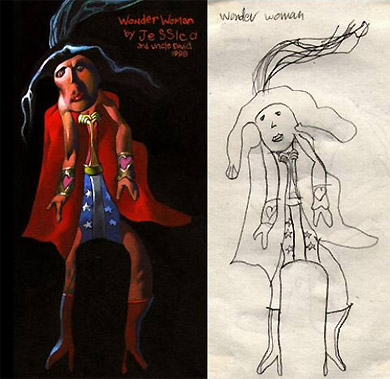 See also,
Tiny Art Director: Another Great Idea I Missed the Boat On!


+24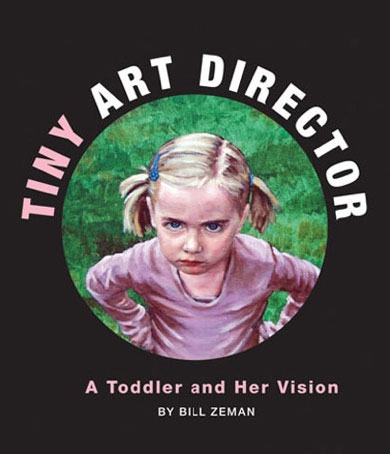 That is, if I could actually draw. Link via
Bill Zeman's Print Shop
. Blockquote via
Boing Boing
. Or purchase a copy via
Barnes & Noble
...
See also,
Bringing Children's Drawings to Life
.
People who don't have children sometimes complain that kids are narcissistic, sociopathic little terrors. But any parent will tell you that is an unfair assessment. They are also messy, noisy, whining, and germy.

That's why, as a parent, I loved Tiny Art Director, a new book by artist Bill Zeman. Based on Zeman's funny blog of the same name, Tiny Art Director contains images that Zeman's (now five-year-old) daughter Rosie asked him to paint. Rosie's briefs are hilarious: "A sick crocodile." "A bone dinosaur eating a baby." "A cat killing a rat." "A dragon sneaking up on a girl. She's picking flowers." Each image includes commentary from Rosie (aka, the tiny art director) that reveals her to be as fussy, capricious, self-contradictory, and bossy as many grown up art directors I know.


+5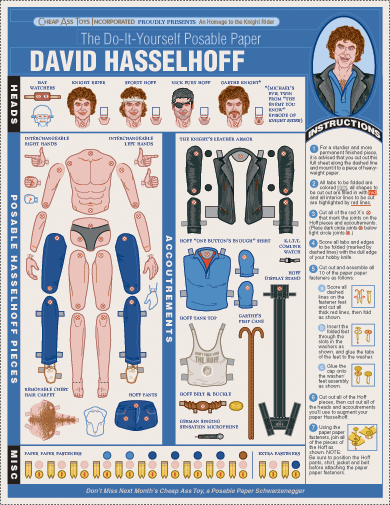 Click the image for your very own PDF.


+10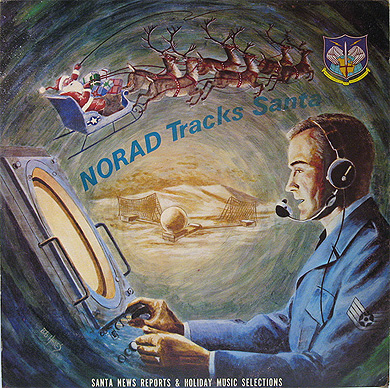 Track Santa via
YouTube
,
Google Earth
,
Google Maps
, and now
Twitter
. Link, blockquote, and sound bite (above) via
NORADsanta.org
...
For more than 50 years, NORAD and its predecessor, the Continental Air Defense Command (CONAD) have tracked Santa's Christmas Eve flight.

The tradition began in 1955 after a Colorado Springs-based Sears Roebuck & Co. advertisement for children to call Santa misprinted the telephone number. Instead of reaching Santa, the phone number put kids through to the CONAD Commander-in-Chief's operations "hotline." The Director of Operations at the time, Colonel Harry Shoup, had his staff check radar for indications of Santa making his way south from the North Pole. Children who called were given updates on his location, and a tradition was born.


+16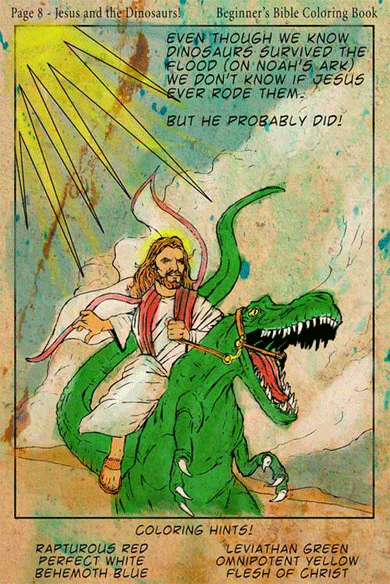 +30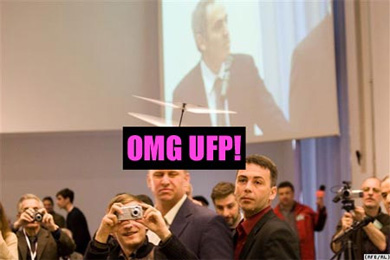 To his credit, Kasparov regained his composure saying "So you see the level of these debates," followed by "...the government has shown its face." Link & blockquote via
Geekologie
. Rollover the image above for the full frontal arial assault and/or see the video after the jump...
Did you read the post title carefully? That's right folks, somebody made a flying phallus and flew it into a news conference when Russian chess grandmaster and political activist Garry Kasparov was giving a speech. No idea if Vladamir Putin was the man behind the styrofoam salami, but he most certainly was. A translation of the website I got it from? Sure.


-51


-5
Mike Leonard,
author
&
Today Show
contributing correspondent, shares a mutual obsession with
wiffleball
. Blockquote via
Camp Jinx
...
Doc Schwartz wasn't available so I had to go it alone, a do-it-yourself psychiatry session that ultimately failed to exorcize the wiffle ball demon that had wormed his way into my soul.


-5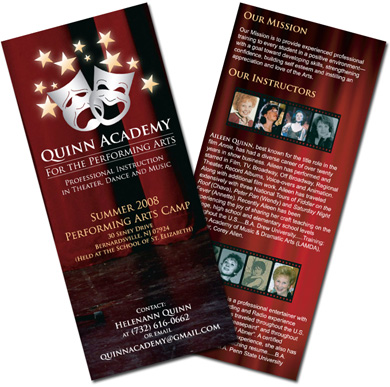 Just finished up a
brochure
for the Quinn Academy for the Performing Arts (A.K.A. my mom & sister). It's like Michael Jordan camp but with my
sister
instead of Michael Jordon. Registration is limited to 30 students per 3 week session, so you better act fast (pun intended).
Below are some memories/propaganda I found on YouTube.


+10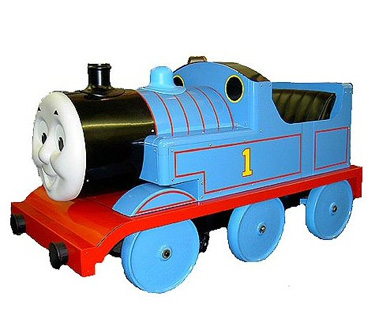 The headline reads like something you'd see on
The Onion
. Unfortunately, it's on
The Consumerist
...
If you returned a recalled Thomas & Friends toy to RC2, you probably received an apology and a "bonus gift." We hope you didn't give the toy to your kid, because some of the "bonus gifts" have been recalled for lead contamination.
<< Newer Entries